No.1 Private Label Liquid Soap Manufacturer in China
Ocean Star Inc is a household chemical & personal care manfuacturer in China since 2007.
While producing hand sanitizer, we also produce liquid hand soap, sharing a monthly production capacity of 30 million.
As corona virus spreads all over the world,people's demand for products with sterilization and disinfection has risen sharply,especially Alcohol based hand sanitizer following FDA guideline, and hand soap with sterilizing cleaning effect.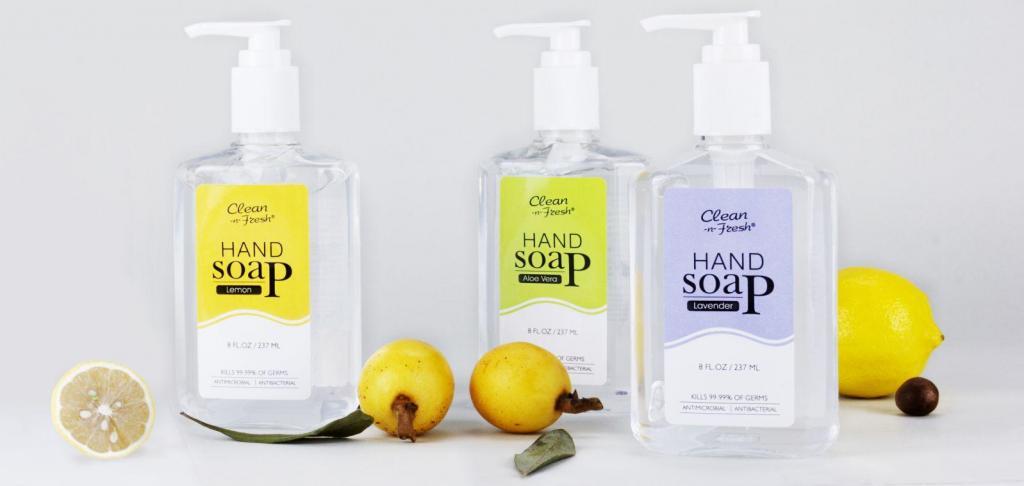 Create Your Unique Brand of Liquid Soap
We have helped hundreds of companies create their own brands, including Amazon, LG Beauty, Bayer, etc.Because of the confidentiality agreement, I cannot say the name of the brand, but you can trust us, we have the ability to help you create an attractive & unique liquid hand soap brand.
Today, consumer demand for hand sanitizers is rising, because people pay more attention to quality of life. As a part of people's daily life, liquid hand soap has a large market.
At the same time, consumers have higher requirements for the function of liquid soap, such as skin care ingredients, 100% natural organic, whitening, sterilization ingredients, essential plant oil, etc. Not only basic cleaning.
We have the tools and ability to create a 100% organic liquid soap or a fresh combination of organic and nonorganic ingredients. Our expansive list of all-natural and regular ingredients grants you full control over how you want your product to look, smell, and feel.
Why Choose Ocean Star
We pride ourselves on taking the time to get everything about your dream product. Our private label liquid soap are made to capture each client's unique image and style, and to provide them the opportunity to use their logo and business information on a consumable item that generates great revenue and customer loyalty.Just like our slogan said:
"Discover Perfection,Honour Quality"

custom formulation
If you have a concept for a custom skincare product – whitening hand soap, perfume,alcohol based hand sanitizer or any other product you can conceptualize – our team of qualified chemists can create a formulation tailored to your specifications.
custom design
Ocean Star provides private label liquid hand soap and services for large established brands, physicians, estheticians, and other skincare professionals. We know it's not enough to just have your own product line, so we formulate and manufacture professional-grade hand soap products.
manufacturing
Our manufacturing facility is a BSCI,GMPC, ISO 9001 and TÜV SÜD compliant factory,and our products passed FDA, CE, Reach, SGS, MSDS certifications.We welcome you to visit our factory and check the manufacturing process of the product.
online support
Our customer managers will help you on any questions including development,product and factoy details,leading time,sample service,after-sale service and so on