New coronaviruses are still threatening people's lives, and people's demand for hand sanitizers has also increased dramatically. This has caused great pressure on the production of hand sanitizer manufacturers.
Many people in the industrial field want to produce commercial hand sanitizers, but they don't know how . Ocean Star Inc, as no.1 hand sanitizer manufacturer in china, is responsible for helping everyone with our professional knowledge.
So we wrote this article, long story short, let's teach you how to manufacture hand sanitizer.
The materials and machines of production
95-98% purity ethanol or isopropanol (what's the difference?)
carbomer 940
glycerol (moisturizer)
deionized sterile water
triethanolamine(thickener)
container(bottle or barrel clients specified)
pump or cap of container
propylene glycol (optional)
aloe extract (optional)
Fragrance (optional)
Vetamin E (optional)
Hydrogen peroxide (optional)
1.Chemical Reactor
Temperature display and control, accuracy ± 1 ℃ (or ±0.1 ℃); Mixing Speed display and control; Pressure display and control; Level display and control; Flow display and control; Valve open/close control, etc.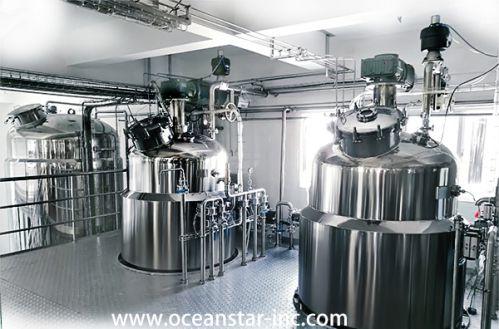 2.Filling Machine
There are many model of filling machine, the main function of this is to inject the mixture liquid to the container automatically.Usually used in Personal Beauty, Healthy Care, Household Chemical industry.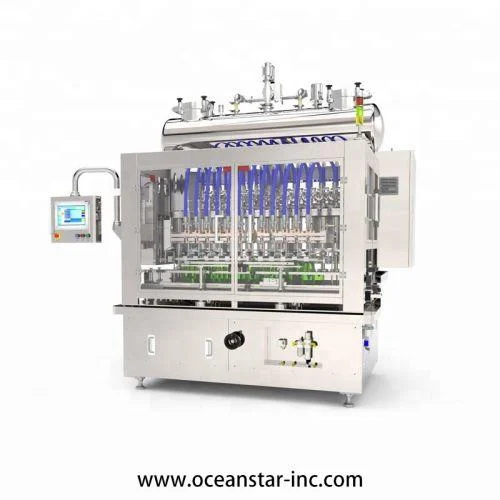 3.Water Deionizerd System
Deionized water is indispensable to the formula, impure water will significantly degrade the effect of hand sanitizer, shorten the shelf life, and may have unexpected side effects.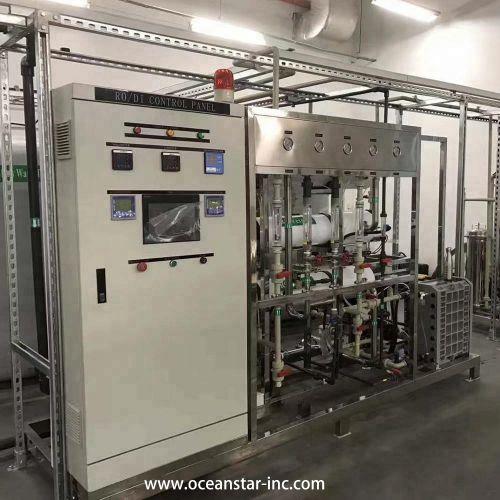 4.Labeling Machine
Apply the label on the container automatically, connected to the filling machine in most time.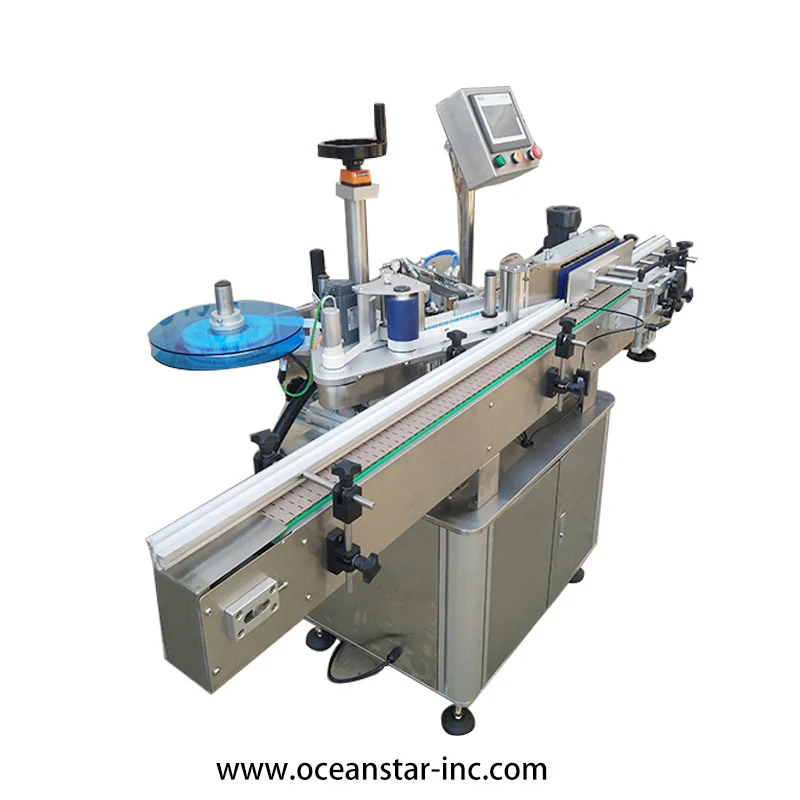 5.Transfer Barrel
optional, if the reactor and the filling machine are connected directly.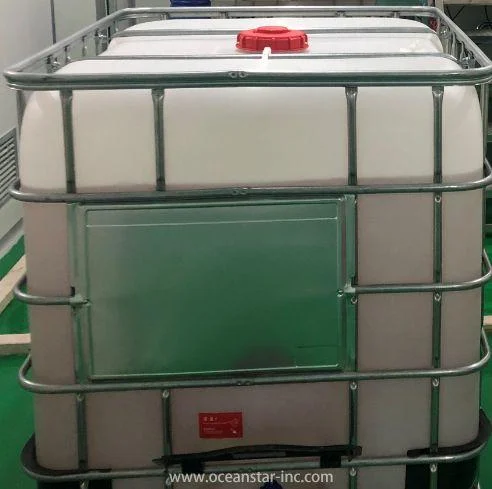 If you are looking for these equipments, please contact us, maybe we can help you !
1.All manufacturing processes about hand sanitizer content must be in the Class 100,000 Ultra Clean Room.
2.Bottles, labels and other parts must be thoroughly cleaned and disinfected in the Ultraviolet Ozone Disinfection Workshop.
Why?
The unqualified workshop cause the unpredictable results, your may get the low-quality products like the below product.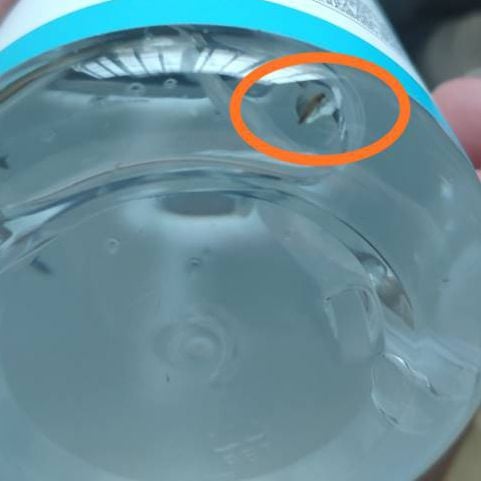 A little words first:
Each hand sanitizer brand will have a special formula(Basically the same in manufacturing process and technicals),according to the needs of customers.We have no ability to list all formulas of hand sanitizer, so I put the two formulas provided by FDA and WHO below, these two formulas are roughly the same ,as well as the effectiveness in killing viruses and bacteria.
Hand Sanitizer Manufacturing Steps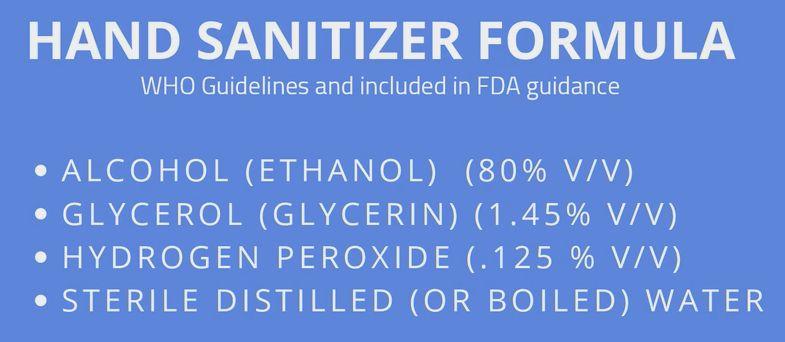 1.Mixing
Mix the ingredients according in chemical reactor to the above formula .Ensure that no impurities enter the reactor.
(At the same time,bottles, labels and other parts must be thoroughly cleaned and disinfected in the Ultraviolet Ozone Disinfection Workshop)
2.Reaction
According to the volume of hand sanitizer content you need and the model of reactor, reaction time is different. Generally, reaction of 1 ton of hand sanitizer content costs 30-120 minutes.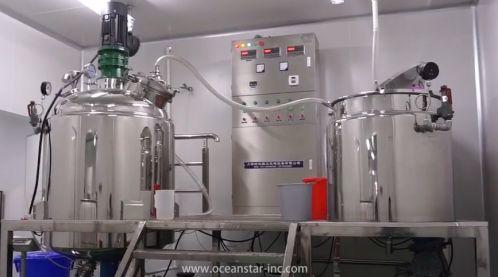 3.Test Semi-finished Liquid
Test the quality of hand sanitizer content, if the sterilization effect and quality of content meet the standard, let's move to the next step.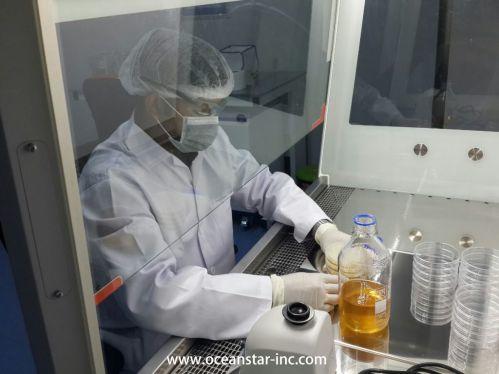 4.Transfer(optional)
Most hand sanitizer manufacturers pour the hand sanitizer content into transfer barrel , transfer to another workshop, then connect transfer barrel and filling machine.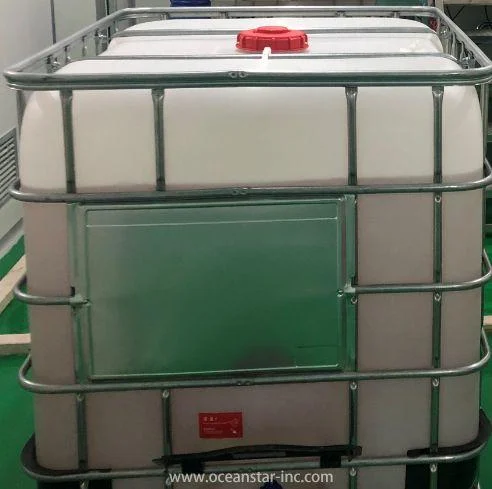 5.Filling
Automatic filling machine accurately injects hand sanitizer gel into the clean bottles and automatically assembles the pump.
6.Labeling
Automatic labeling machine will apply the prepared label to the bottle.Clients usually require labels to be attached to both sides of the bottle, so the labeling machine you need should be able to apply labels on both sides of bottle at the same time.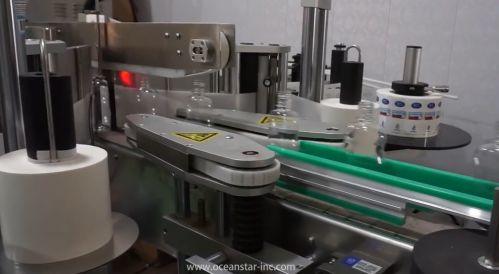 7.Quality Check
clients may require a specific percent of ethanol in hand sanitizer gel (spray), so manufacturer need to use professional instruments or experimental testing methods to test finished-products to ensure that they meet customer requirements.Manufacrturing is not the most important thing,product quality is.
8.Packing
Packing the hand sanitizers properly.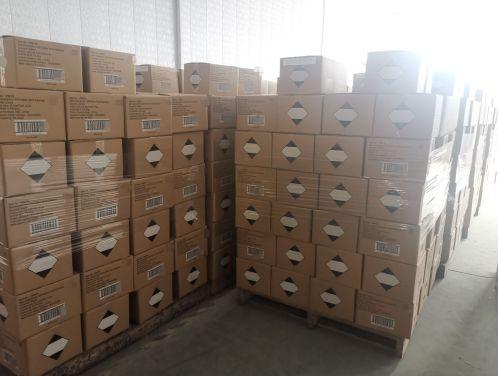 FAQ about Hand Sanitizer :
What's the difference between Ethanol & Isopropanol?
Ethanol is not toxic,Isopropanol is a bit toxic(canot be ingested).
Isopropyl has a slightly better disinfection effect than ethanol.
Isopropyl is more expensive than ethanol generally.
Could you supply semi-finished sanitizer or bottle & pumps?
Yes.
We are hand sanitizer manufacturer, usually supply finished sanitizer, but we can supply semi-finished products, bottles, pumps, caps for client's needs.There are many reasons cause clients cannot find a reliable supplier, we can do that for you.
Could Ocean Star factory provide FSC certification?
Yes, our paper printing company proudly offers FSC certificates for your products. The FSC certificate guarantees that the wood used in your cartons and paper cards comes from responsibly managed forests that prioritize environmental, social, and economic sustainability. Make an eco-friendly choice with our FSC-certified products.
Bottles,Pumps supplies for sanitizer manfucturing
As an expert in the manufacturing industry, we not only manufacture hand sanitizers.
We can also provide clients with bottles, pumps and caps.
Bottle Supplies
30~5000ml (1.01~169 fl.oz) bottles&containers
are available,MOQ 10000.
Pump & Cap
We provide different sizes of pumps and caps that
can be used for most bottles